One thing I have learned is that making money as a blogger or even a writer is not a get-rich-quick scheme. You have to do a lot of writing before you start to see real progress and start earning a full-time income. You have probably fully aware of this and this is why you are going through TextBroker Reviews to find out if this company can help to get you closer to earning a full-time income or is it just going to be a waste of your time.
Firstly I want to congratulate you for doing your research, this is the only real way to find out what's for you.
Well, I don't want to worry you, but based on what I have seen on TextBroker it may not be for you. But you could continue to read this TextBroker review so that you can decide for yourself.
---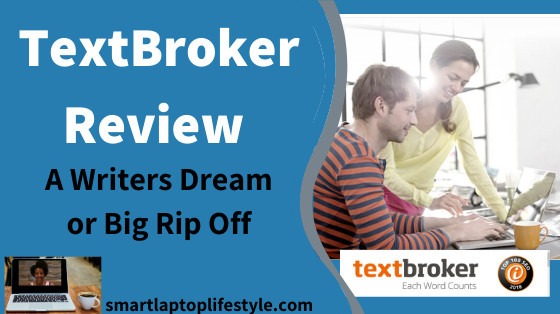 ---
What Is TextBroker?
TextBroker is an article and content writing company that pays freelance writers to provide clients with content such as:
Blog Posts
eBooks
Articles
Press Releases
To name a few.
TextBroker went live in 2007 under current owner Jan Becker-Fochler.
Their head office is located in Las Vegas, U.S.A.
---
In 2010 TextBroker gained View Point Capital Partners as investors and this laid the groundwork for their worldwide growth.
In the same year Philip Thune, Princeton graduate and experienced Internet and Media Expert, too over the leadership of their U.S. platform, as the CEO – Americas of TextBroker International.
This means that today, TextBroker offers their clients unique content in a number of different languages with every text written by native-speaking authors. So now clients have the choice of content in languages such as:
Russian
Swedish
Italian
Dutch
Polish
German
English (US and UK)
French
Spanish
Danish
Norwegian
Portuguese (BR & PT)
To name a few.
They also have over one hundred employees of the world's leading online platform for unique content all working together daily on optimising and furthering their development of their services.
---
How Does TextBroker Work?
TextBroker is a platform where clients can request articles from a pool of authors.
A client will post a job giving instructions on how they would like their content written and the skill level they require for their content.
Writers otherwise known as authors, that are within the required skill level or higher will see the details of the job include the payment and the deadline within the author's pool.
---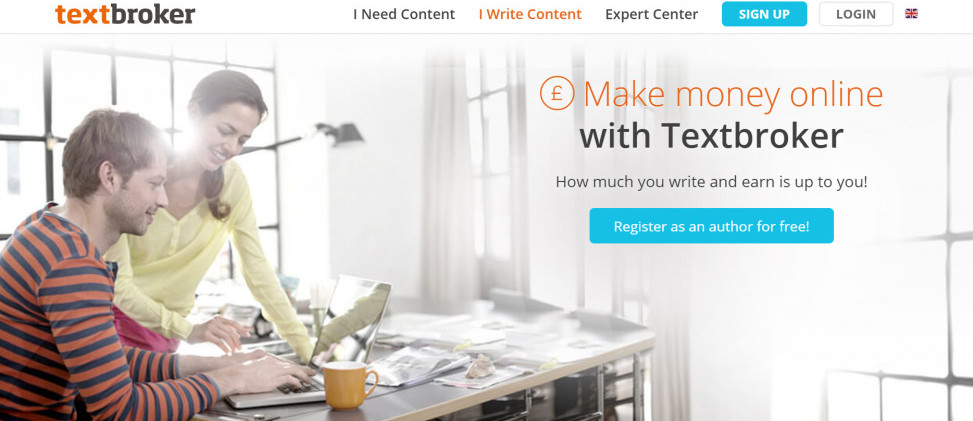 ---
Writing Content On TextBroker
TextBroker has three options:
Open Orders
Direct Orders
Team Orders
Authors are paid for each word written and this is regardless of if you are a novice writer or a professional writer.
You have the option of how you would like to work such as Open Orders, if you want to work directly with clients through Direct Orders, or you could join a team of authors that are working on big content projects and is relevant to your favourite topic.
---
Open Orders
Open Orders are visible to any writer that belongs to the skill set level or higher.
---
Direct Orders
Direct Orders are sent to a specific author. This is better suited to writers that prefer to work exclusively with a specific client to ensure that they receive regular orders.
---
Team Orders
Team Orders are better suited for writers that prefer to regularly write content for a specific project and or clients. This is managed by the TextBroker editorial team where authors can apply for these jobs by submitting a writing sample. If they are approved they can then take on these tasks.
---
In any case, as an author and you click on a job which will be made temporarily unavailable to the other writers.
You will have ten minutes to decide if you want to take that job or not.
If you decide to take the job, it will be yours until the due date expires and if you decide not to take the job, it will return back to the queue so that other writers will be able to view it.
---
Content Review Process
When you have completed writing the article, you will send it to the client.
The client can either accept it as is or request a revision. The client will need to send at least one revision before they can reject the article. If they choose to accept the article you will be paid almost immediately.
There are no penalties for rejection, but the stats will show up on your profile.
When this happens if the client takes too long to give you feedback on an article that you have written for them, they will have 4 days to either accept or request a revision.
If they fail to do this within that window, you article will be automatically approved and you will get paid.
---
What If You Need More Time?
Good question… if you need more time then you will need to cancel the job, there are no penalties, then go back to the job board and pick it up again quickly. (There's a hack for you. Don't tell anyone).
This way you will have given yourself another 24 hours to complete the job. You can only do this once per article though.
---
TextBroker pride themselves on always being able to find the right author for projects, they employ a team of experienced editors to rate all submitted content.
The team will organise the authors into different quality levels according to the writer's ability. This will ensure that clients always have access to quality checked content. As a result TextBroker has rapidly grown.
---
---
TextBroker Rating System
The difference with TextBroker when it comes to content mills where you are rated by clients and how they rate your work. TextBroker works a little different, During the Sign-Up process they will ask you to write a sample and do a series of tests.
How well you do on the tests and the writing sample will determine you initial rating and how much you will make per word.
They use a star based rating system that is measured on a scale of 2 to 5. Most beginners will start at level 3 and get upgraded after a week or so.
The company's editors review your every 5th submission and decide whether to upgrade, downgrade or maintain your rating.
It is a bit like waiting for a pay rise. Lol.
In any case you can pick any of the jobs that are your star level or lower. Remember to either maintain or improve your writing quality to stand a better chance of raising your rank.
---
If you don't like the idea of someone determining how much you should get paid for your content, you may want to consider my number one recommendation. It is completely FREE to try out.
They will also give you step by step training on how you can create your very own blog where you can write for yourself and earn as much as You decide.
---
TextBroker Author Payment Rates
Anyway if you are still considering TextBroker, here is what each level will earn you per word at the time of writing this review. I have written the Euro currencies.
2 stars: 0.70 per word – Average quality
3 stars: 0.95 per word – Good quality
4 stars: 1.40 per word – Very good quality
5 stars: 4.00 per word – Excellent quality
As I mentioned earlier these prices are in Euro dollars. I have added a screenshot that will give more details.
---
---
How Much Money Can I Make With TextBroker?
The good news is that there are no limited to the amount of money you could make at TextBroker, as long as there is work available.
So let's do the math, depending on where the quality of your content places you in the rating order and the highest level paying 4.00 euro dollars.
Considering that you will have to pass one of the most complex proofreading text that is really hard in my opinion. You are looking at earning 40.00 euro dollars for a 1,000 word article.
---
But why let a content mill determine how much money you can earn writing content for clients when you can do all that on your own? My number one recommendation can teach you how to build you own website where you can offer a writing service directly to your clients.
You will also get step by step training on how to make your website visible to your potential clients, which will open the doors to earning even more money online.
Or you can learn how to making money writing without having to deal with annoying clients. What you chose to do, you will be your own boss and be able to set your own rates and keep all the profits, oh and did I mention that it is FREE to get started?
---
When and How Do Writers at TextBroker Get Paid?
When you earn at 10 euro dollars or $10 U.S. or more you are able to withdraw once a week.
But as an independent contractor you are responsible for any and all of your taxes on your income.
When you earn more than 600 Euro Dollars or U.S. Dollars you are then require to prove that you are filing your self-employed taxes, you will receive the relevant forms to complete.
One other thing, if you do not prove this by producing relevant information they will suspend your account payments until your show that you are paying your taxes.
Payments are made through PayPal account.
---
TextBroker Sign-Up Process
Signing up is pretty much straight forward. You will first need to create an account with your email address and a password. Next you will complete you personal details like your name, address, phone number and your PayPal email address.
You will then be required to submit your tax details and a photo of your ID or Driver's License. Once they verify your information you can start working.
The verification process takes up to a week. Once everything is set you can then complete your profile by adding your C.V. and up to three original samples and that's about it.
---
TextBroker Tips
Here are a few things that you can do to get better payments with TextBroker.
---
Don't pick any job
Before you start accepting a client's job, take a quick look at their rejection and revision rate.
It could be a good idea to avoid client's that have a high revision or rejection rate, as a guide you could work with client that have a revision or rejection of 20% or less.
---
Take your time to review a job before you accept it
Before taking on a new job, make use of the ten minutes that you are allowed to take a good look around the internet to see what's out there in the form of research information and this is because some topics can be harder to complete with barely enough information out there to assist you in doing your best with the assignment.
---
Learn how to write SEO Articles
SEO articles are in very high demand and this is because they are designed to bring your client a massive amount of free traffic. So it is fair to say that having this skill to write search engine optimised articles is invaluable.
If you don't understand SEO, You can learn about it and how to write optimised content by joining my number one recommendation and you can get started Free, you will learn all you need to known about SEO.
---
Apply for "Team Order" Jobs
Sometimes there are special jobs that are placed on the Team Orders queen and these are managed by TextBroker editors. These jobs are mostly technical SEO jobs that pay generously, sometimes double the normal rate and this will improve your chances of getting an above average payout.
---
TextBroker Complaints
I want to start by saying that no company is perfect, but in saying that there are some things about TextBroker that may not sit well with you. There are some complaints that you may want to take notice of before you join.
---
The editors are too strict
When you are working for TextBroker, you are at the mercy of the editorial team. They are the one that make the call to whether your work is good enough or not. It is not down to the client who will be the end user and actually buying the article. Some writers say that an editor can downgrade your rating for one tiny spelling error, or grammar affecting your pay per word.
---
TextBroker Alternatives
If you feel that TextBroker is not something you would want to invest your valuable time with, that is totally okay and this is why you are reading this review. There are other options.
If the idea of having and a team of editors control how much money you make or not make leaves you feeling a little uncomfortable, you should then seriously consider joining my number one recommendation where you will learn how to build your own website writing articles for clients. It is free to start and this means that you have nothing to lose and everything to gain. You could find out how you could get started today right here.
But if you prefer of a content mill type of life, you could check out my HireWriters review which provides writing opportunities much like TextBroker.
---
Is TextBroker Legitimate?
TextBroker is very much a legitimate business and is a leader in this industry. If you are a good writer, who can handle the pressure of delivering error-free work, then go for it and I wish you the best success, I truly mean that. Because you definitely have what it takes to join.
Please don't beat yourself up if you don't make the cut. I will let you into a little secret. When I applied to TextBroker a few years ago I didn't make the cut and I am so glad that I did't because now I have this website because of not being accepted I found my number on recommendation and never looked back.
---
The Great news is that you don't have to worry about any of that with my number one recommendation because with you own online business, you get to build your own portfolio that works for you and you are able to set your own rates and that means that you are in control of your own pay cheque.
Remember when you write for a content mill, you are selling the rights to every piece of content you create.
You may work for years writing hundreds of articles, but at the end of the day you will have nothing to show for it.
I am learning how to make six figures as a blogger, building great partnerships that pay me what I am worth and you can do the same. There are many tools that help me to this. You can also use then when you are writing for yourself or for your clients. Here are the tools that I think you should seriously check out.
---
My Number One Recommendation: A community of like-minded people that are there to help you 24/7/365. Step by step training on how to build a solid foundation for your online business. Training to build your website in 30 seconds. Training to help you really make money as a blogger or writer.
They also provide FREE useful tools and live chat to help you when you need it. You will be building your own online business but you will never be alone in doing so. The best this of all it is FREE to get started.
---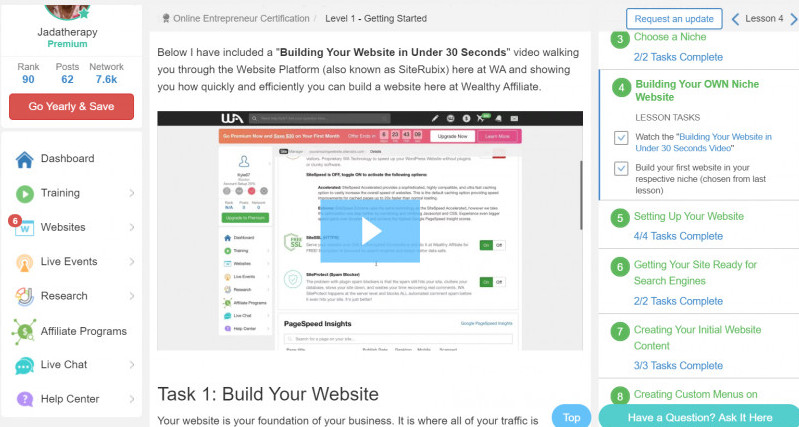 ---
JAAXY – A Keyword research tool that is designed to help you known what keywords to use when you are writing content for yourself or your client to help to gain a load of free traffic to their website and or your own website. The great thing is that it is free to join and try out.
---
---
Thank you for visiting
I really hope that you found TextBroker Review helpful.
If you have any questions or thoughts regarding this article or anything else, please feel free to leave me a comment below.
I always respond to my readers.
I will also really appreciate your liking and sharing this article.
You can also subscribe to my newsletter and receive my next blog post by email.
Here's to making it happen
Jennifer
Smart Laptop Lifestyle
---
Please follow and like us: