Hi and welcome to Smart Laptop Lifestyle
---
How to Become a Health Blogger
Becoming a health blogger can become a little overwhelming when you are not sure what direction to go into.
Health is a massive topic and can go into so many different directions and this is why I am writing this article to help you on your right path and get you moving in the right direction.
---
Build a Niche
It is better to find your niche within the health industry for many reasons but the main reason is that you can them focus all your efforts in a single area.
This is good because when you first start out you want to keep your focus on your main goal for your niche.
When you have chosen your niche you can then plan your content around it and it will make writing content much easier.
Just having a health niche is far too broad of a subject and covers so many things.  So narrowing it down to a niche within this health niche you will make your blog more of an expert in the narrowed down niche that you choose.
For example you could chose
Diabetes
Blood pressure
Acne
Constipation
Or you could choose
Alternative remedies
Natural health
These are just some ideas, so I hope you get the picture.
You may even know someone with a health condition that interests you and you want to find out more on how it can be treated.
---
Be Different Be You
Be yourself and this way your blog will be unique to you and your style of writing.
At first you will be finding your style of writing and the more you write the better you will become and eventually you will find your flow of writing.
---
Be Creative
Be creative and don't be afraid to try new things, such as, new ways of presenting your content.
You could look into creating videos to add to you blog. You can add someone else's from YouTube until you start creating your own.
You could looking doing Podcasts.
---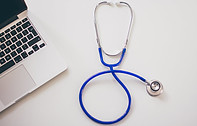 Know Your Industry
Whatever niche you chose, make sure that you know your industry and keep up to date with any new trends and news that is relevant to your niche.
What you do not know you can always learn it.  Read books, watch documentaries, follow influencers in your niche.
---
Relate to Your Readers
The best way to write content is to always relate to your readers.  One way to do this is to approach it from an emotional level.
Because you are narrowing down your niche, you will be able to do this more effectively.
---
Write as a Professional
Writing like a professional goes back to relating to your readers on an emotional level because you want them to become fully engaged in your content and the information that you are showing them.
With the health niche you are educating your readers and in many cases you are sharing information that they are reading for the first time.
You want them to understand what you are saying so keep your language simple and your content to the point.
Write in short sentences and stick to your writing goal.  Every article / post that you write, make sure that you stay on topic.
---
You can learn how to choose the right keywords for your content that will help your health blog to generate traffic.
There is a great keyword search tool that you can play around with, you can find out more about it by click here.
---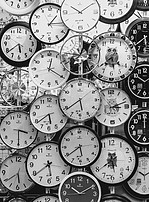 Invest in Your Blog
When I say invest in your blog, I mean you will need to invest time to your blog, because it may start off being a part time venture, but eventually it could if you want it to be, become a full time venture which will generate a full time income, which will then build you a laptop lifestyle.
---
Focus on Becoming an Expert
If you focus on becoming an expert in your health niche, as I mentioned before about narrowing down your niche.  This can become very possible.  Your content will be specific to your health niche.
You can then branch out with related products that are relevant to your health niche, such as relevant health products and this is where affiliate marketing comes in and you can really start to monetise your health blog.
Along with that you will be known for the information you provide and start building returning traffic to your health blog.
---
Be Persistent and Consistent
You will need to be persistent and consistent because this is not going to happen overnight and will take a lot of hard work.  You will need to realise that your business is content.
The more content you write the better you will become at writing content.
---
Be Patient
Be patient with your health blog and yourself and if you are new to this then it is going to take time to learn all you need to learn about blogging.  You want to become successful at this and that is going to take time.
Many bloggers fails because they give up. So make it your plan to Never Give Up.
So give it time and keep it up and you will get there.
You will become successful the moment you decide to.
---
How to become a Successful health blogger
Becoming a successful health blogger is both easy and hard.  Why do I say this?
Because you will need to learn how this really works and how it works successfully, because after all you want to put in all the hard work but you also want the rewards that should come with it.
The best way is to learn from the best and you have the opportunity to learn from the best and with the best.
This is a journey and you will always be learning as you grow your blog and you will need a platform and community that will help you do this.
You can get step by step training on building your health blog and you will also get step by step training on building your website and the bonus is you can get started Free.
---
Step by Step Training
You will learn everything from the ground up and beyond.  You can also get personal coaching from me and I will do all I can to make sure that you get everything that you need to become a successful health blogger.
---
Build Your Very Own Successful Website
You can find out more about building your amazing website for free right here. It is also free to join.
---
Thank you for visiting Smart laptop Lifestyle
I would really appreciate your comment along with your like and share.
Jennifer
---
Please follow and like us: