---
Zazzle is a marketplace that you can truly use your imagination and as they say "your imagination is at your fingertips".
Here is a quote from the Zazzle Website.
"Our mission is to become The Make Engine to give people the power to make anything imaginable.
Looking through out marketplace, you'll find Designers selling their art, Makers showcasing their customisable products and create-your-own products just waiting for YOU."
---
Zazzle Technology
The brilliant thing with Zazzle technology is that if you can dream of a design and put it onto one of their available products then they will bring it to life and make it happen.
Zazzle has an innovative team and are always taking on the hardest technical challenges to make sure that all of their products can be customised into anything. The care constantly developing the newest software so that it will interact with your ideas and creations on screen.
Along with the newest software they also have the state of the art hardware and manufacturing processes that will turn your dreams, ideas and creations into real life products.
Bringing print on demand at its best.
---
Zazzle Products Possibilities are Endless
Zazzle as a ton of products that you could choose from to start adding your creative designs to.
Their products allow you to add your personal touch to. One thing that I can say is the Zazzle is passionate about giving you're the ability to make your mark on world through customisation and they truly believe that self-expression is limitless.
Zazzle's product line as expanded so much over the years since I started with them and I have a hard time keeping up with their expanding product line, which includes everything from:
Clothing
Greeting cards
Fabric
Wall Art
Key Chains
Wedding Gifts
Baby Products
Zazzle are very committed to offering the highest quality customised products in the world.
---
---
Whether you are a graphic designer, a photographer, an artist or a writer even if you want to do this as a hobby, part-time or full-time, you can upload your original images to be displayed for sale on Zazzle's products.
Being a Zazzle store owner, you can use it in many ways:
Promote and advertise your original work
Manufacture specific products for your own personal use
Manufacture specific products to that you could resell (there are no minimum orders)
Create templates that can be customised by customers (eg: weddings, anniversaries, birthdays and more)
Generate royalty income on your original work
Display an unlimited amount of products where your audience can find you (FREE)
---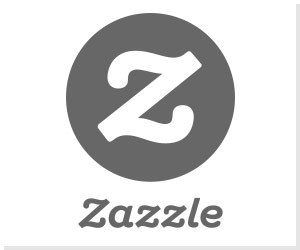 ---
Displaying your original work at Zazzle is non-exclusive and this means that you can still use your work elsewhere for any other purpose you want and you can sell it anywhere you want also.
This is great because you could be earning royalties on all that you have put on the Zazzle marketplace whilst you still have control over your original images.
You can be earning an income for years on a single image that you have placed on multiple products on Zazzle. It is really that simple and it is free for you to use.
Zazzle allows you to present your work to a world-wide audience and this will be at no cost to you.
You will not need to buy a URL
You will not need to design a website
You will not need to pay for inventory
You will not have to pay for production costs
Zazzle really makes it that easy for you to market your creative work and it is free to use.
---

---
How Can You Get Started Creating a Zazzle Store?
It is really simple to get started on Zazzle, all you have to do is follow these simple steps to start building and earning on Zazzle.
---
Registering with Zazzle
To create your member account to get started. You will also be able to open and manage multiple stores under your single membership account.
When you are creating your store names it will be the same as creating a domain name for a website.
You will to create a store name with 6 to 20 characters without spaces or dashes.
You can create your Zazzle Account by clicking any of the zazzle links on this page and remember that it is free to join.
---
Creating Your Zazzle Designs
Creating your product designs by uploading your images, then add your text describing what you image is about. And then you can play about with the fonts and colours.
All your images will be filed away on a private page so that you can use them whenever you want on other products.
You will have the option to choose the categories of where you want your work to be displayed.
You will also have the option of choosing if you want other Zazzle users to be able to customise your images / products.
---
Posting Your Zazzle Products for Sale
You can keep the products that you have designed on Zazzle private for only you to see or you could share your work so that potential customers will be able to see them and start earning money from your work through the Zazzle marketplace.
---
Your Public Zazzle Store
Your public Zazzle store is equipped with powerful tools to:
Showcase your work
Invite comments
Promote upcoming events
And a whole lot more.
You will also be able to allow your potential customers to personalise your work so that it is unique to them.

You can create your Zazzle Account by clicking any of the zazzle links on this page and remember that it is free to join.
---
Creating a Zazzle Store
After you have created your member account, you can click the "create a store" button and create more stores.
You can also visitor your stores by the unique name that you have given them which will act like a website address.
You can locate them via the search engines, like Google, Bing and Yahoo.
You will also be able to access all your stores in your main member area.
Your Zazzle Store address look similar to this:
https://www.zazzle.co.uk/store/YOURSTORENAME
You can also customise your stores by visiting the store management page which is located under "MY ACCOUNT"
This is what my store link looks like to give you an idea.
https://www.zazzle.co.uk/store/motivational_gifts
---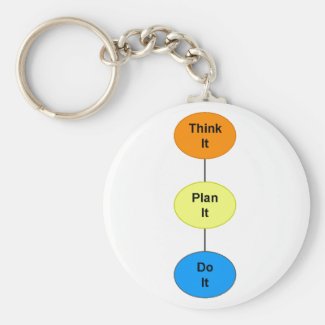 ---
Earning Money With Zazzle
Zazzle makes it easy for you to be able to specify how much royalty you want to earn every time one of your products are sold. Zazzle as a "Name Your Royalty" program.
You can name the percentage you want to earn for each product sold on Zazzle.  If you say you want to make 15% then you will make 15% per sale.
If you want to make 50%, then you guessed it you will make 50% per sale.
But the higher the percentage you request the higher the sale price of the products in your store.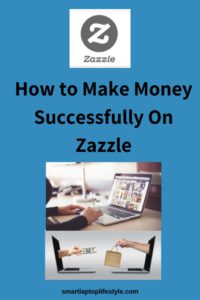 ---
Becoming a Zazzle Associate
You can take your business to the next level and become an Associate and drive traffic to Zazzle from your own website.
With each purchase from a referred customer, you will earn a 15% commission.
The great thing is that if a customer purchases your products then you will earn 15% referral fee along with whatever royalty you have set up. Now that is a minimum of 25% in earnings from being an Associate.
You can create your Zazzle Account by clicking any of the zazzle links on this page and remember that it is free to join.
---
If you are interested in getting started with your own website you can learn how you can get started online HERE.
---
---
How to Join The Zazzle Associate Programme
You can become an affiliate with Zazzle and this is how to can get started.
You can get paid a percentage of each sale when you share Zazzle products on your blog, website and through social media.
---
Before I get started I want mention that you can learn how to get started online with you own blog and or website so that you will be able to start sharing Zazzle products. Click Here to Find out more…
---

---
3 Steps to Joining Zazzle Associate Program
Each time a visitor clicks on your referral link and makes a purchase on Zazzle, you will earn a 15% referral fee for that sale and it free to get started.
Right let's get started….
1. Create a Zazzle Account
If do not yet have a Zazzle account then you can GO HERE.
If you already have an account then go to your account section.
2. Enrolling in the Associates Program
When you are in your account section click on the Associate area and this will take you into the Associate Centre and then scroll down to enrol and check the box and enrol into the Associates Program
Yes it is that easy and it is free.
3. Start Earning Money on Zazzle
You will earn money every time someone clicks on a link that contains your referral ID and makes a purchase and that's it.
You can create your Zazzle Account by clicking any of the zazzle links on this page and remember that it is free to join.

---
Zazzle Associate Program Details
Minimum Referral Payment – 15% per sale
Volume Bonus – Up to 17% per sale
Cookie Length – 45 days
Minimum Pay-out – £50 / $50 / 50 Euro
Payment Methods – Cheque or PayPal
Refund Rate – Less than 1%
---
Zazzle Promotional Tools
Banners
Links to any store or product with referral ID
If you are already a member of Zazzle then you will already have an associate ID. Just go to your Associate page and get started.
---
If you want to combine Zazzle products with your own blog website and want to know how you can get started then check out my getting started online page.
---
Creating Your Own Blog Website
Creating your own blog will give you more control of what you want to include in your blog and you can also decide how you want to monetise your blog.
You can create your own blog just like I have on a platform that is second to none and free to get started.
You can learn all you need to know about creating your very own blog website and how you can create content for your blog.
The great thing is that you do not have to have any previous experience to get started and you will get step by step training to help you to build a solid foundation for your blog website.
You can try it out for free and you will meet other like-minded people like myself that have also started from scratch.
---
Anyone Can Build a Profitable Online Business
Anyone can build a profitable online business from scratch using this step by step training.
In fact you can see proof of it right here on this website and how it is working for me.
You will also be able to see how it is working for others too.
It will also work for you too.
You can also get started for free.
---
Here's the tough truth you probably already know.
If you want different results you need to do something different.
Make a definitive decision right now to get different results
---
---
Here's what you and I know, one year from today you will certainly arrive.
The question is where?
That is your decision to make right now.
---
Thank you for visiting
I really hope that you found this article helpful.
If you have any questions or thoughts regarding this article or anything else, please feel free to leave me a comment below.
I always respond to my readers.
I will also really appreciate your liking and sharing this article.
You can also subscribe to my newsletter and receive my next blog post by email.
Here's to making it happen
Jennifer
Smart Laptop Lifestyle
---
---
Please follow and like us: