Hi and welcome to Home Based Online Businesses: 6 Mistakes to Avoid
Here at Smart Laptop Lifestyle my aim is to help as many people as possible become financially free and showing that there are ways to create a laptop lifestyle.
When I first began I wanted to know how quickly I would start seeing results, I even tried to find ways that I could cheat the system and make it work faster for me.
This not only cost me more time and made finding success online even longer because I would eventually have to go back to basics and start again.
I first want to start by saying that this is my opinion based on my experience and the research I have done along my journey.
I am not an expert yet but want to share what I have learned and what I am learning along my journey so that you will not have to go through the challenges that I had to go through before realising that there is a method to this and it works.
My aim here is to help you before you get started on your journey in affiliate marketing and if you are struggling and not sure which way to turn next.
I have listed some mistakes to avoid so that you will not make them and this way your journey to success will be that much easier for you.
I know that I have made mistakes in the beginning of your search for online success and looking back it would have saved me a lot of time and energy if I had only known better or had someone to put me in the right direction.
Whenever you are learning something new mistakes come with the territory and in many cases this is the way that we learn.
So like I mentioned earlier I want to share from my own experience, so that you have the best chance of becoming successful with you home based business and can truly start living a smart laptop lifestyle.
---
1. Treating Your Online Business Like a Hobby
In saying this I do not mean turning your hobby into an online business, this is a good thing.
What I mean is actually treating your online business like you would a hobby, I have noticed that some people that are new to online business, when they are getting started treat their online business like they would a hobby instead on a business.
They do not take it seriously.  At this point I would like to say that if you have a job and you are working for someone else, you would not just turn up for work when you want to and work for a few hours and then spend the rest of the day on your smartphone catching up on all the videos that you missed.
Now we know that you would not last long in that job.
Yet a lot of newbies to business think that only working a few hours here and there is going to make them become successful. NO.
You need to take care of your business and take it seriously if you want success.  Your customers are important and taking care of them is a big responsibility.
---
2. Following The Crowd
Following the crowd is a big mistake.  I see this all too often.  I am not saying that you should not do your research and follow good advice or good business models.  What I am saying is that you will need to find your own flow and be creative and think out of the box.
Do not be afraid to try something new or different.
---
3. Not Staying Up to Date with information
This is where using the right platform for your home based online business is really important, because you will then always be updated with what is current and what is working for others.
Being around like-minded people is really important because as an old saying that comes to mind is that "iron sharpens iron".  Meaning that if you are around successful people you will become successful also.
Also if there are legal changes in connection to online business you will be in the know.
You can find like-minded people on my top recommendation review here.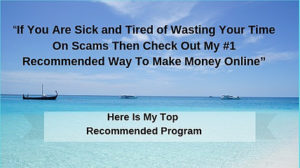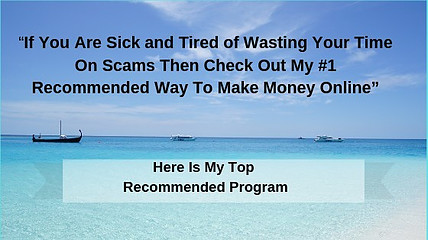 You will not only get up to date information you will also have the opportunity to learn how to get started in building a solid foundation for your new online business.
One of the greatest perks to being a part of a community like Wealthy Affiliate or any other for that matter, is being able to stay up to date with current information.
---
4. Trying to Do Everything Yourself
Trying to do it all yourself is the fastest way to create a job for yourself instead of building a true online business.
There is so much to learn with all the technology out there, it can become overwhelming knowing where to start and what to do next once you have started.
This comes back to what I mentioned earlier about being involved with a good platform with like-minded people that are available to help you at a click.
You will be able to get step by step training in building a solid foundation for your online business and have 24/7 help in doing so.
If you are serious in getting started and want help in doing so then you can click the image below.

---
5. Not Following The Terms and Conditions
Following the terms and conditions (TOS) for any service that you use, whether it be an affiliate program or another platform is a must.
It would be useful to you to take the time to understand the rules.
Time and time again I see people getting banned or suspended because they didn't know that they were breaking the rules.
---
6. Taking Advice From People Who Are Not Successful
This is one that we all can take note of, and this is only take advice from people who have already achieved what you are looking to achieve.
If you want your online business to make £3,000 a month, please do not take advice from someone who is only making £300 a month and has just a little more experience than you.
Take advice from experts in what you want to become successful in.  An expert as already gone through what you are just starting.
---
Final Thought
When starting out with your home based online business, it is important to surround yourself with a community that will help you get where you want to go.
I have included a couple of articles that I thought would interest you.
Decide and Don't Stop Until You Get There
---
Thank you for visiting
Here at Smart laptop Lifestyle as I mentioned above is to show you how you can become financially free work from home doing what you love.
Show you how you can have you very one income generating website. Working the hours that suit your lifestyle.
Thank you for reading and if you have any questions or just want to leave me a comment, please feel free to do so in the comments section below.
I would also really appreciate your liking and sharing this article.
Thank you
Jennifer
---
Please follow and like us: