Hi and welcome to 15 eye-opening reasons to choose WordPress website builder
Here at Smart Laptop Lifestyle my aim is to show you how you can become financially free working from home.  Show you that it is possible to create an income generating website.
---
15 Reasons to choose WordPress Website Builder for Your Small Business
---
Are You Starting or Running a Small Business?
If you are then you may already have a website that you created some time ago or you are thinking of creating one, It will be something that you will need in this digital age.
A good user-friendly website that is also mobile responsive is a must. Getting the right training to get you there is also a must.
---
Why Build a WordPress Website?
Building a website is what you will need to represent your brand, it is like having an online business card and a brilliant way to show off your product or products.
Running a small business will take up a lot of your time, resources and energy, this means that the last thing that you are going to want to is to start learning all the codes to build a website.
In the past you would have had to hire someone such as a web developer to create your simple website and to make minor changes to the content.
You can still hire a web developer today, but will technology day you are able to easily create your own professional looking website with little to no technical knowledge at all.
For this I would recommend WordPress as your best option, it is a great platform for creating and maintaining your small business website or blog.
Looking after and maintain a website can become overwhelming for many business owners and entrepreneurs.  It can also be challenging making your business survive in today's market.
You will have to constantly optimise it with regular updates, it is not just about creating the website but maintaining to.
This is where using a WordPress website will rise above the rest.  Because you will be able to build a website the way that you want without the need of a web developer.
Did you know that about every 4th website that you see on the internet is created by WordPress, this means that more than 80 plus million websites on the World-Wide-Web.
Many of these website are at the top of their game.
WordPress Websites are free to use and anyone can download one.  How amazing it that.  You can also have the added support of a platform that uses WordPress websites to help and guide you not only in building your website but in running a successful website and helping your business to grow to its full potential.
Using a WordPress for your small business will truly open up a lot of opportunities and using a platform filled with experts and like-minded people will multiple these opportunities.
There are thousands of plugins and thousands of themes that will extend your websites functional capabilities and allow you to design your ideal website.
You will also be able to run a blog on your website and this will help to keep your site updated and running smoothly with you having to invest too much of your time into it once you have set it up.
WordPress websites are the most user-friendly content management system on the World-Wide-Web.  Another amazing fact is that you can make it into anything you want from, a blog, simple business website or an online shop.
Below you will see the reasons why you should use a WordPress website to creating your website.
---
---
1. WordPress is Completely Free to Use
WordPress is an open-source content management system and you are able to use the core system and hundreds of available plugins completely free.
If you are a small business owner, you will most likely be looking for a business website that you can set up for minimal upfront cost.  Well this platform will allow you to do just that, just as it, as done with other business owners and spared them a lot of time and money in the process.
---
2. WordPress is Very User-Friendly
You will be able to find many other open-source platforms for free, but none of them would come close to WordPress when it comes to being user-friendly and this is because WordPress is just simply the best when it comes to making your job easier.
Also when you first install it you will see a simple and convenient dashboard, you will not need to hire an expert in handling servers or developing websites.
All you will need is to find a WordPress hosting provider and install your WordPress website.
You can get started by clicking image below.
You can self-host your website for free but this is not advisable because your website will run really slow.  This is an option and this is why I am mentioning it to you.
You can get free hosting for your WordPress Website along with step by step training to get you started, which is a much better option.  I highly recommend this.
This is a great way to give the system a try and see how the system works for you at no cost.
You can get started by clicking the image above.
Once you have your website up and running you will be able to easily add posts, install plugins and themes and make any modifications.  You can enjoy complete creative freedom from one of the most comprehensive dashboards on the World-Wide-Web.
The great thing is that you can do all this without any technical experience and this is what makes WordPress such a success.
---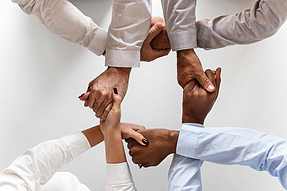 3. Great Community Support
WordPress has a huge community of millions of users and an outstanding online support system.  You can find skilled developers and plenty of online discussion forums, which means that you can find a solution to every problem you could think of.
However you can also get incredible support from experts within 5 minutes and free hosting, training and much more with your WordPress website by clicking right here to learn more.
Great Community Support that is second to none.
---
4. WordPress has Tons of Free Themes, Plugins and Frameworks
It may be hard to believe that you can create a high-quality website with paying a penny.
Yes you can have a better website and probably a much better job with a premium theme and plugins, but you will still have tons of free themes and plugins that you can use.
But if you find a Free theme that fits your needs then that will save you hundreds of pounds / dollars.
WordPress is the foundation that you will be building your website on and the themes and plugins that you choose will be the tools that will help to build it.
This Website is built on a Free WordPress Theme and I love using it.  Just to give you an idea of a free WordPress theme.
---
5. Premium Themes and Plugin that are Inexpensive
Premium themes will cost around $60.00 and will usually come with a lot of features that the free theme will not have.
Many will come with their own visual site building interfaces that will let you create your website with a simple drag and drop function.
Another added bonus is that you will also get features for SEO and marketing to help you keep ahead of the competition.
---
6. High Variety of WordPress Themes
The great this about WordPress Themes is that whatever business you have, such as, a gym, tea shop, hairdressers, restaurant, yoga club, art gallery, you will be able to find a theme that suits your needs.
WordPress has been around for over 15 years and has over 10,000 themes.  There are themes for every industry, you will find it really easy to find a theme that will reflect your business and your brand.
At WordPress.com you will find all the free themes you need.
Or you can get started here free and find tons of themes for your WordPress website.
The choice is yours because there is literally nothing holding you back from getting started with your website.  You will even get step by step training to help you on your way by clicking here.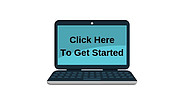 ---
7. WordPress is Really Easy to Scale
WordPress Website Builder can easily be scaled according to your business needs and you will not have to pay an additional fee when you reach a certain level of traffic or if you want to expand your website.
It is like purchasing many products, once you have it, you will have it for life.
But when you set-up your WordPress website you will need to purchase a DOMAIN name and Hosting and normally this will cost you around $5.00 per month for hosting and $10.00 per year for a Domain name.
BUT……
If you use this recommended platform you will pay around $13.99 per year for your Domain name and hosting will be FREE. Oh yes I said that the hosting will be Free.  That is $57.00 savings per year.
---
8. WordPress Website is Search Engine Friendly
One of the biggest challenges for an online business is to be seen by your customers and to be ranked as high as possible by the search engines.
Being able to be ranked in major search engines such as Google will require you to optimise your pages.
This is a great thing about having a WordPress Website, because it is already search engine friendly right out of the box and WordPress and major search engines such as Google have a really good working relationship.
This means that all you will have to do is to optimise your articles / blog posts if you decide to add them to your website.
You can get step by step training RIGHT HERE to learn how to do this.
The step by step training will help you to make the most of your website and become successful in doing so.
---
9. WordPress Websites are Mobile Compatible
WordPress websites are mobile compatible and this is very important today as more and more people are carrying out the Web searches via their mobile phones and or tablets.
This is why it is important to have a website that people can find on their mobile phones as this is one device that people take almost everywhere.  Many people will so their web searches on the go.
With this in mind WordPress theme developers are very aware of this and 95% of WordPress themes are now fully mobile responsive.
This means that your website will look good no matter what type of screen it is showing on. This may seem like a little and or simple thing but this can benefit your business greatly.
If for some reason your website does not show good on smaller screens such as mobile phones or tables you can get a plugin that can correct this.
But personally I would just opt for a mobile responsive theme in the first place. It just saves time.
---
10. WordPress Websites are Safe and Reliable
WordPress website are frequently updated by their core developer team and because they are a platform that is wide spread, they have made extra sure that every security threat is handled.
You can find out more about extra protection HERE.
In today's world hackers are quick to catch on to security vulnerabilities, so thousands of professionals go out of their way to make sure that platform is safer with plugins as well.
You can take all the security measure from password protection to back up and make your website almost impenetrable, but nothing is fool proof, but WordPress does it's very best to ensure the safety of all its websites and users.
WordPress had a very robust system that will not crash on you, if your server is functioning properly, there is nothing stopping your form have your website running smoothly for years.
---
11. WordPress is Constantly Improving
Along with the updates on security measures they are constantly offering new features that will make the platform better for everyone.  They also have millions of developers all around the world that are creating new plugins each and every year.
They are constantly updating and improving and if for some reason they appear not to have something, you can rest assure that it will become available soon, very soon.
---
12. WordPress Can Handle Multiple Media Types
A Website can become richer with videos and or an image gallery.  WordPress allows you to include these seamlessly right out of the box.
All you will have to is either drag and drop or copy and paste your images and or videos where you want them to appear.  It is as simple as that.
You can also include files such as, .mpg, .3gp, .avi, .ogv, .wav, .m4a, .mp3, .mp4, just to name a few.  You can up load as many as you want.
---
13. User Permissions is Easy to Handle
On the back end of your website you can easily set permissions to every user.  Such as, author, contributor, admins, moderators, and more.  You can set limited access to any of them as you wish.
This makes it easier to organise for larger companies, so that many employees can operate the same system.
This will make it easier to manage larger website by sharing responsibilities.  It is also an important security measure, and helps to control and minimise errors such as coding accidents.
---
14. WordPress is Easy to Integrate
Easy integration with the most popular platform on the World-Wide-Web,  this is great if you need to work on your marketing campaign, such as email marketing, with MailChimp or Aweber which will have a seamless integration with your system.
Another seamless integrations will be with PayPal or any other popular payment gateway.
---
15. Many eCommerce Extensions
You can turn your website into a full online store with product listings and much more.  You will find many solutions to make your website into an online store by added suitable plugins that fit your need. Such as, WooCommerce, WP eCommerce or Shopp.
---
Well there you go.
I hope that you have found this helpful and useful.
WordPress gives amazing opportunities to small business to have a professional looking website in less than an hour.
Even if you decided to get your website built by a web developer it still be a lot cheaper with a WordPress website and this is because most of the work will already be done for them and most of what they would have to do is to tweak the theme a little.
If you choose to do it yourself I would recommend that you use the platform below by clicking the image below.
The reasons for this recommendation is that you will get free hosting and it will be free to get started, meaning that you can get used to your new website with the cost only being your time.
Also you will be on a platform that has a community of experts and step by step training to get you started with a solid foundation for your business.
---
Thank you for visiting
Here at Smart laptop Lifestyle as I mentioned above is to show you how you can become financially free work from home doing what you love.
Show you how you can have you very one income generating website. Working the hours that suit your lifestyle.
Thank you for reading and if you have any questions or just want to leave me a comment, please feel free to do so in the comments section below.
I would also really appreciate your liking and sharing this article.
Thank you
Jennifer
---
Please follow and like us: